The Annual Mike Scioscia Charity Golf tournament was created as the primary fund raiser to accomplish this Mission.  The funds have allowed us to donate grants to schools all over Southern California.

The founding members of ABDG realized through their own lives how the baseball experience helps young men mature, grow and become productive caring citizens in the community. As their boys moved to the high school level, they became aware of the lack of funding for the high school baseball programs due to state wide budget cuts.  Facilities to play baseball were few and far between and the facilities that did exist were getting run down. Most schools do not even have enough money to buy new uniforms and baseballs.  The number of boys 14-23 years of age playing baseball dropped off significantly.

High school teams have become so competitive, players that do not make the teams have no where to play ball.  ABDG's Spring Big League is made up of players who do not make their high school teams.  ABDG works in conjunction with the high schools allowing these players to continue to play ball during the regular season.  Now they have a regular season league to compete in at a first rate facility.

Other high school aged players are looking for a higher level of competition during the summer to receive recognition from college and pro scouts.  ABDG's Connie Mack League and team, 15U and 17U Championships teams provide these teams locally.  The hope is to get these top notch high school players placed on college teams where they can get a college education, and still play the game they love in the process.  College baseball budgets do not allow scouts from universities to attend many high school baseball games.  Scouts go where the top level high school players compete during the summer.  The high school teams allow their best  players additional exposure beyond the high school experience to take them to the next level by playing on these teams.  The high schools not only support these leagues and teams, but also support the summer programs developed by ABDG called the Summer Varsity/JV League and Summer Big League.  ABDG sponsored the Thousand Oaks Big League Team who went on to win the Big League World Series in South Carolina in 2006 and continues to support this program every year.

ABDG also sponsors The Conejo Oaks, a collegiate team that plays in the California Collegiate League, a very competitive league with top notch college players from around the country. College players get their work in with a 40-50 game schedule during the summer. This league typically gives these players exposure to minor & major league scouts in search of players for the next level of baseball.

ABDG formed a partnership with Conejo Recreation & Park District in 2004 to upscale and finish The Conejo Creek Park Baseball Facility in the Conejo Valley.  ABDG has been organizing and playing baseball on this complex since early 2005. This facility makes baseball more accessible keeping with our Mission of allowing boys 14-23 years of age to continue to play ball. Aggressive fund raising programs exclusively to collect funds to construct this facility was orchestrated by ABDG.

ABDG helped develop the Southwest Future All-Star Series held in Southern California and also sponsors the Ventura County All-Star Game held at the Conejo Creek Ballpark in Thousand Oaks, CA.

ABDG is passionate about kids playing baseball and enjoying the national pastime. If you would like to be a part of our mission please
Contact Us
.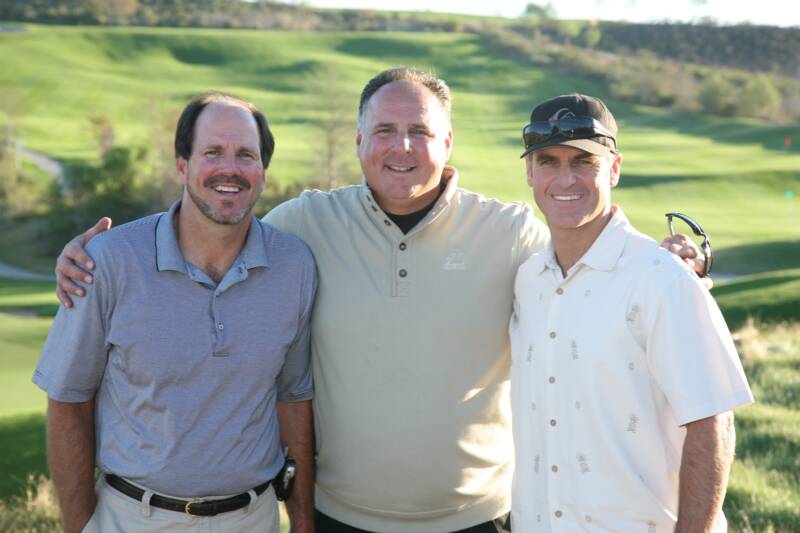 Amateur Baseball Development Group (ABDG) is a non-profit organization founded in the summer of 2004 by Mike Scioscia, Kevin Muno and Randy Riley.  The Mission is to raise funds to help local Southern California high school baseball programs, and to organize leagues and teams for boys ages 14-23.  All the proceeds of ABDG go to supporting amateur baseball players in Southern California.